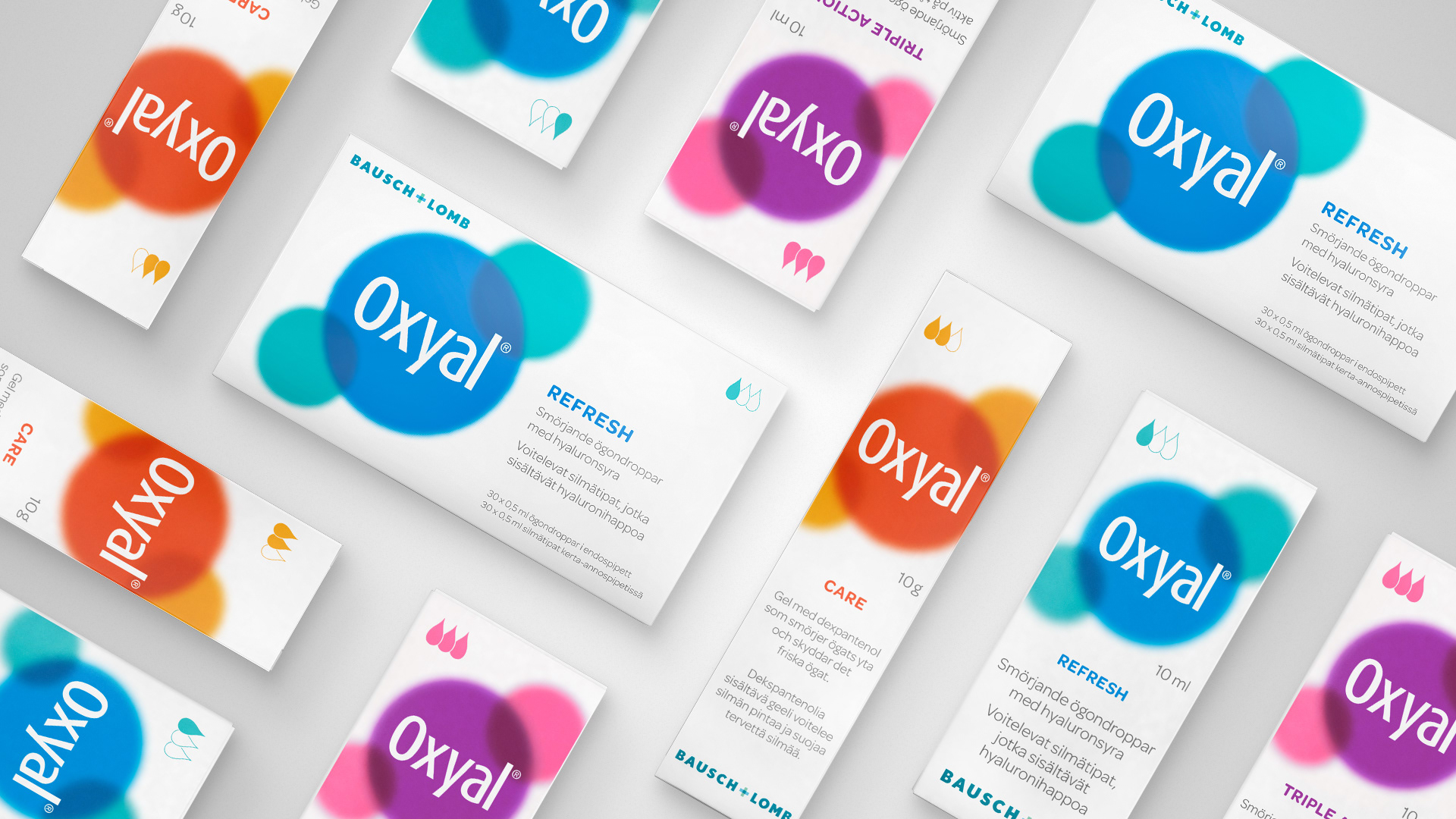 Bausch + Lomb wanted to modernise the look and feel of their Oxyal eye-drops brand in combination with extending the range to include some new products. Eye-drops are an essential handbag item in today's world of computer screens, phones and tablets, and Oxyal needed to be lifted from the dated and over-saturated shelves.
The Idea
A broad range of ideas were presented showing different solutions to modernising the range. The winning concept utilises a colourful array of 'drops', in keeping with the products usage, and adds a soothing yet modern touch whilst highlighting the brand.
The Result
The colourful designs give a playful and vibrant presence on shelf, and the new modern look would not look out of place in consumers handbags, bathroom cabinets or on the desk. The colour coding and additional droplet icons aid consumers in choosing the best product for their needs.