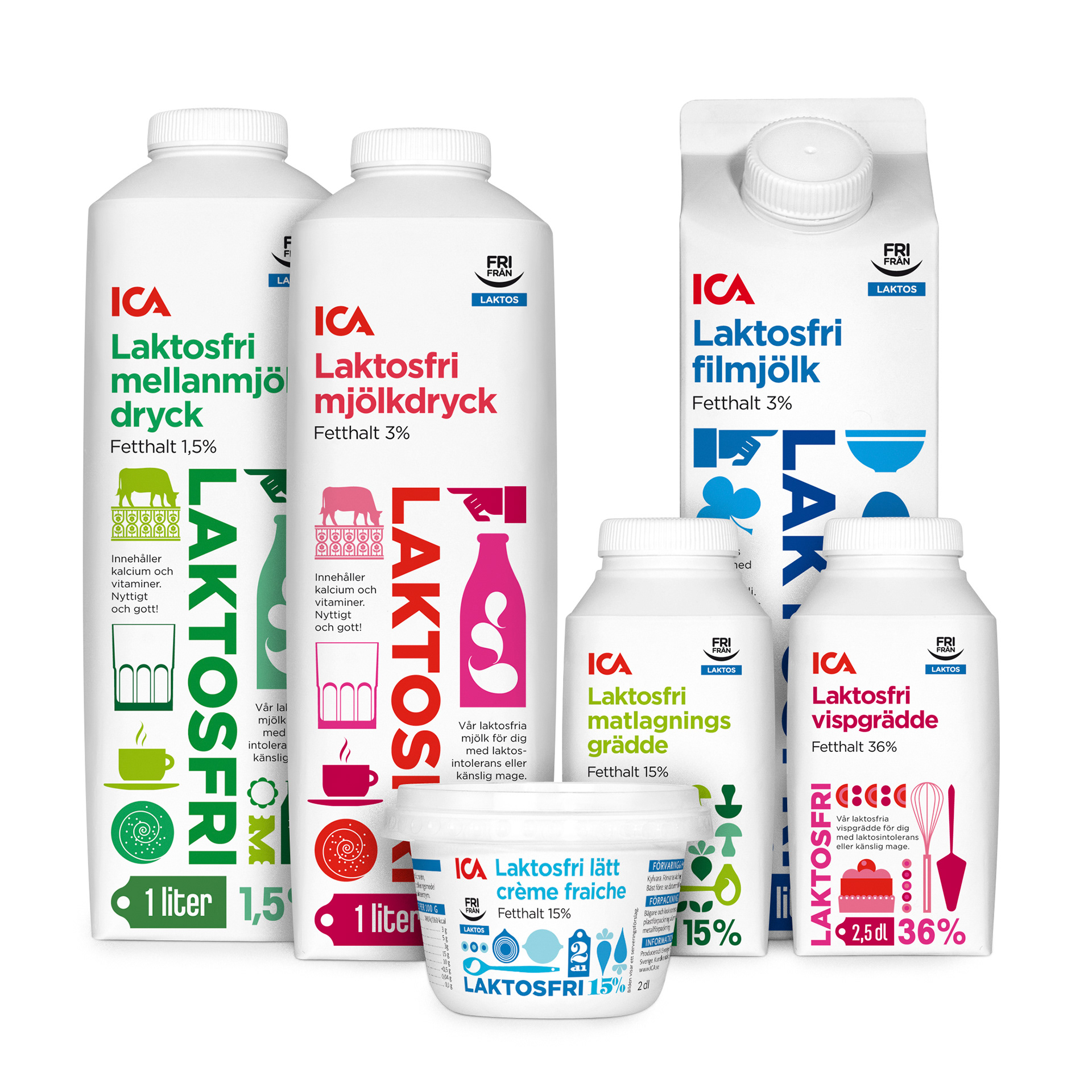 Background
ICA wanted to break into the 'Free from' category starting with the dairy segment. As well as a packaging range they needed a system to mark products within the category.
The Idea
Just because you have an allergy doesn't mean your packaging should look dull and medicated. Illustrations usually seen on the back of milk cartons were the inspiration to the development of a playful and decorative front of pack design.
The Result
Now allergy sufferes had an exciting design which surpassed the mundane milk cartons the average shopper would have. Breakfast wouldn't be as boring as before. The new 'Free from' mark did away with the previously unclear 'Friendly goods' tag and highlighted the specifics for a more direct message to allergy sufferers.
The design won Silver at the Pentawards 2013 in New York.