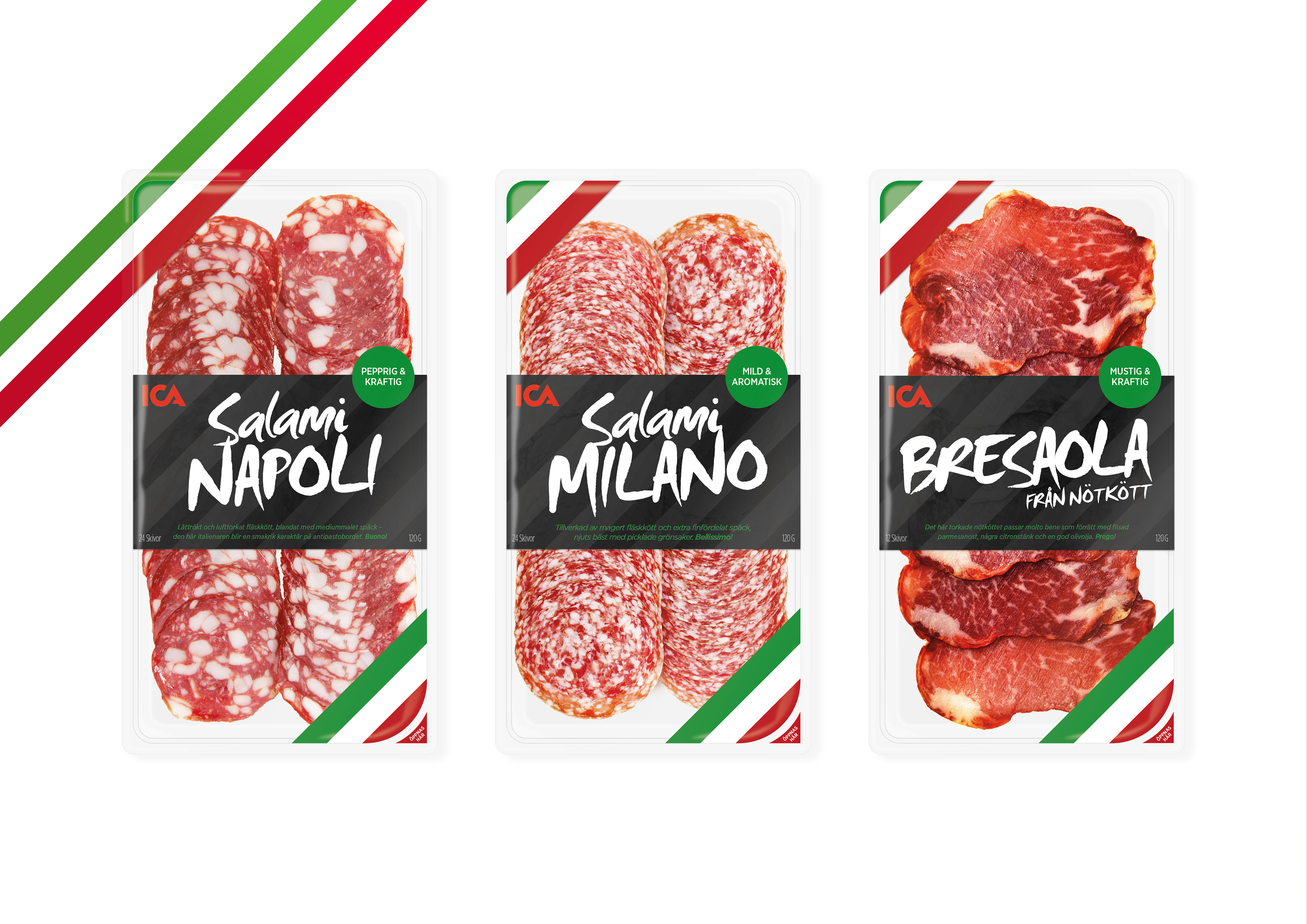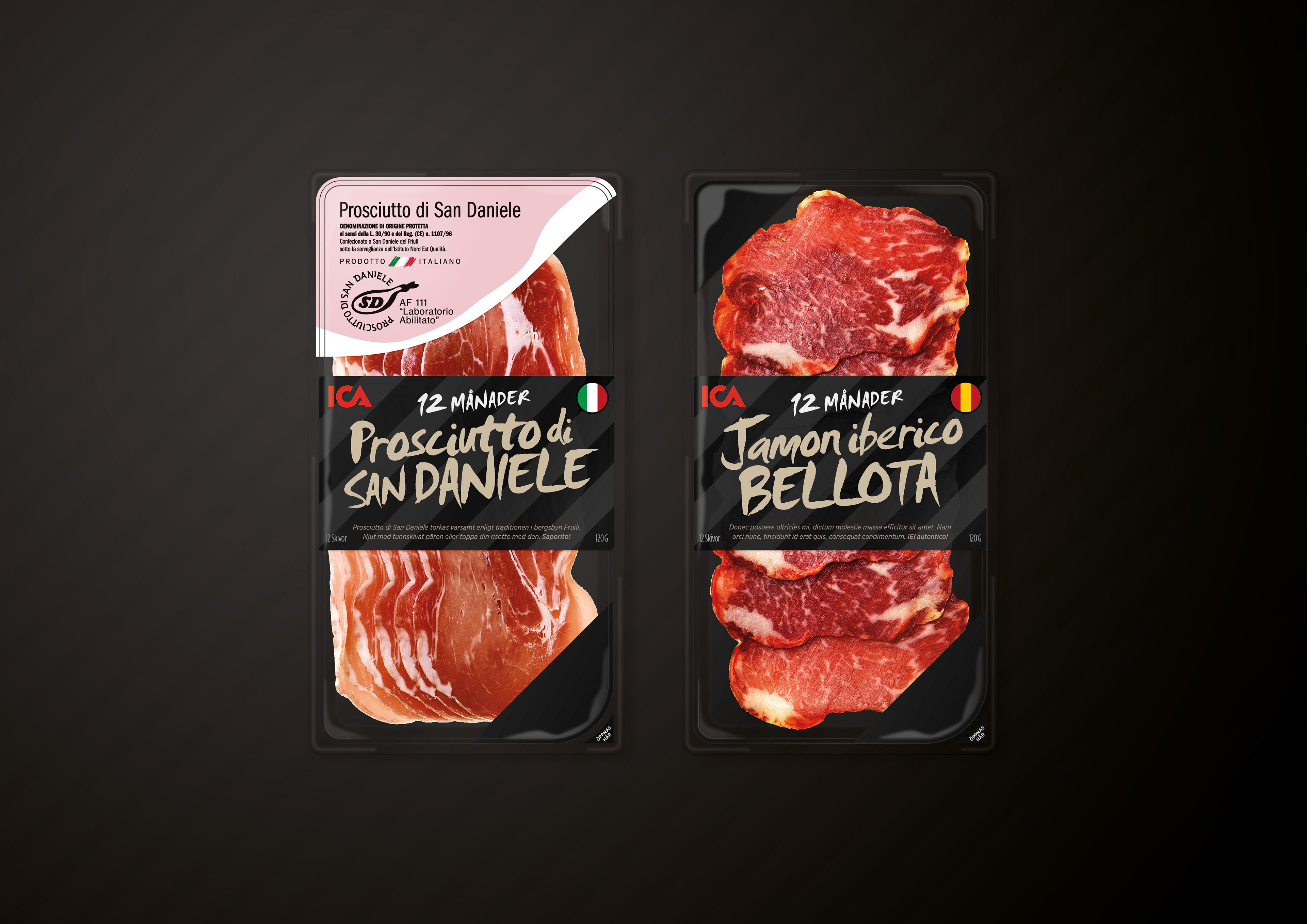 Background
ICA was to launch a new series of quality delicatessen meats from the Mediterranean.

The Idea
A design that referenced hand packaged delicacies with an indicator of the country of origin as a starting point.

The Result
With the stripped down design consisting of a band with hand-written product names, wrapped in the flag colours of the county of origin, products were easy to identify and the quality of the product clearly visible. Flavours were highlighted and inspirational tips were included with a Mediterranean twist... Prego!