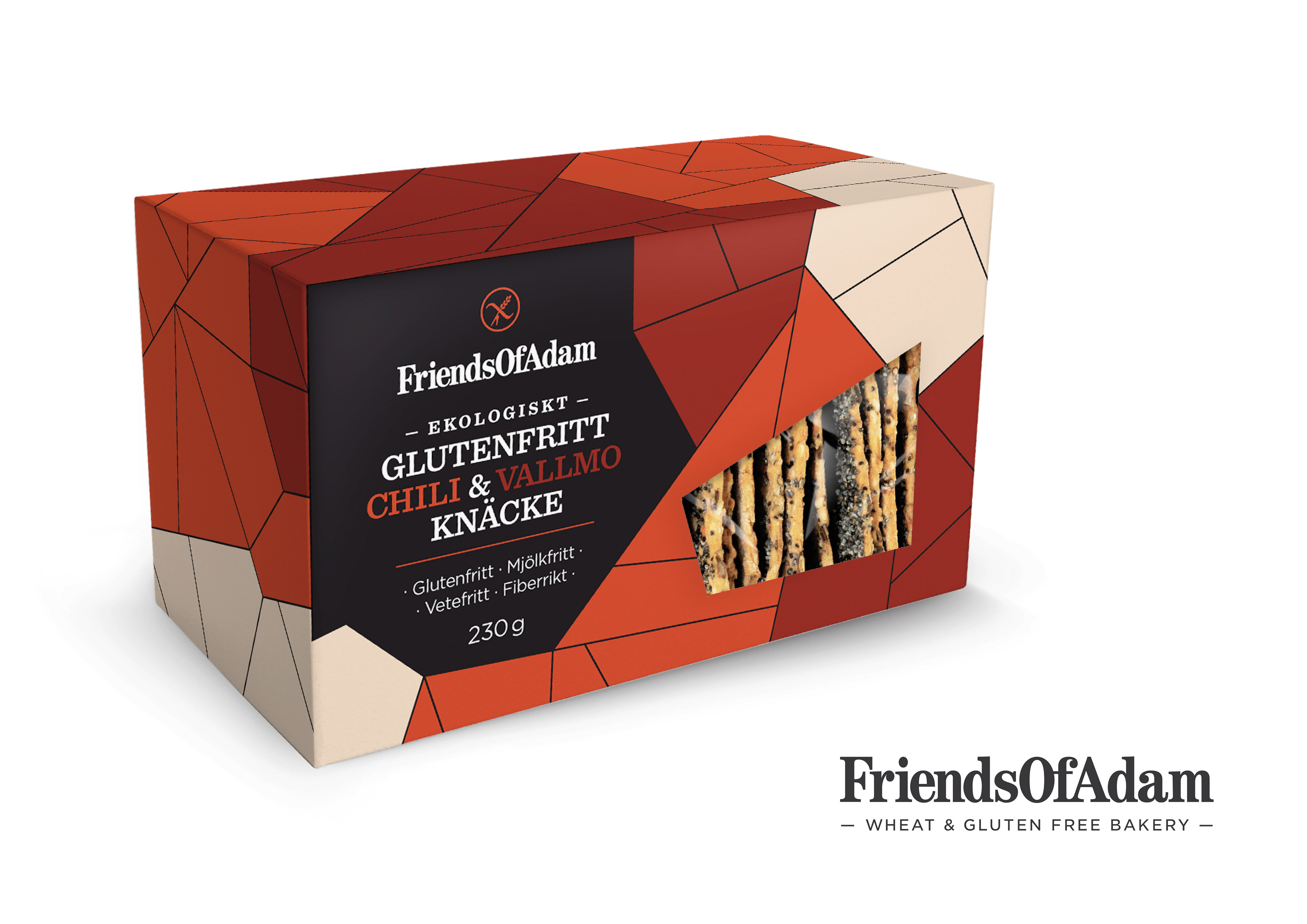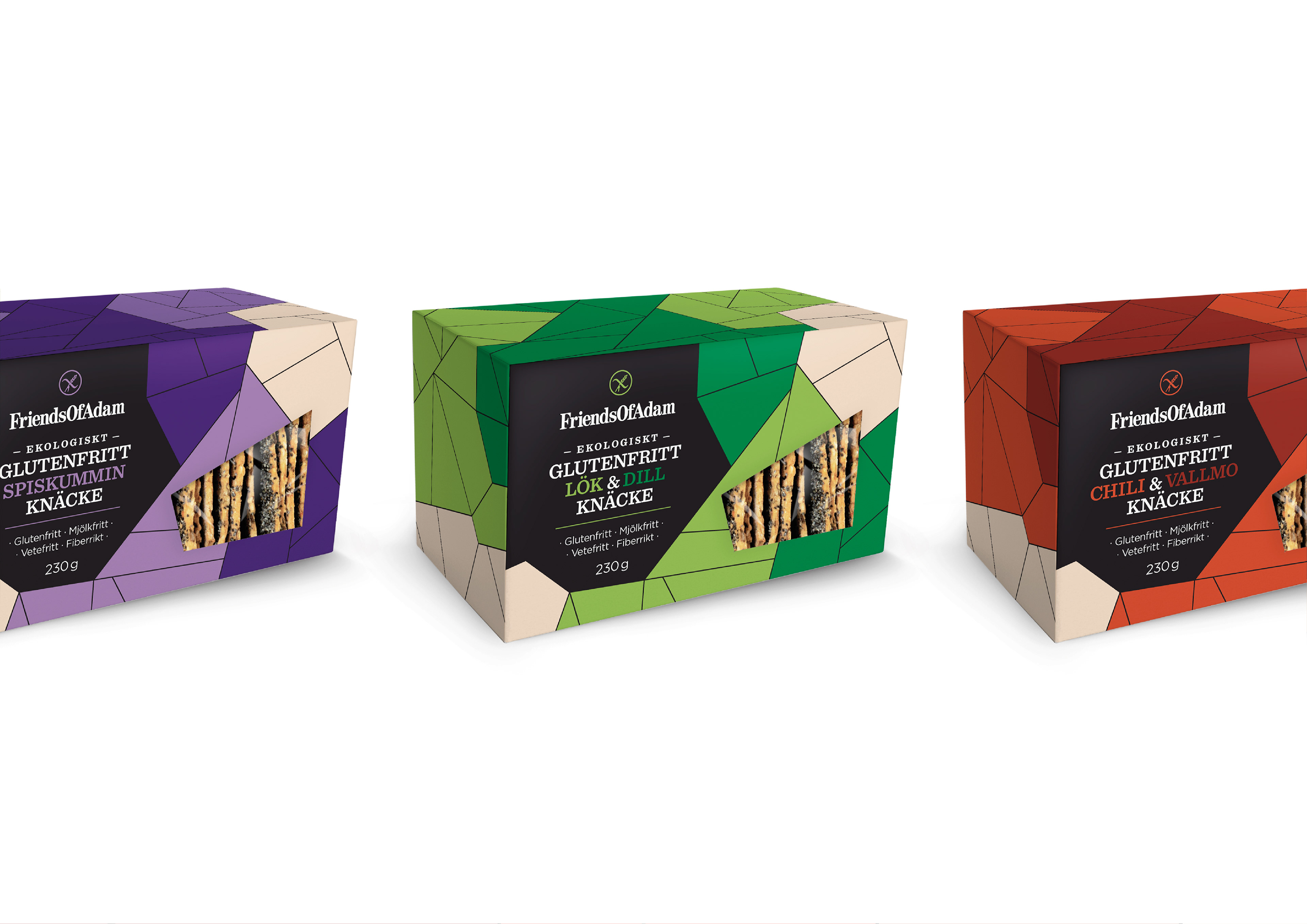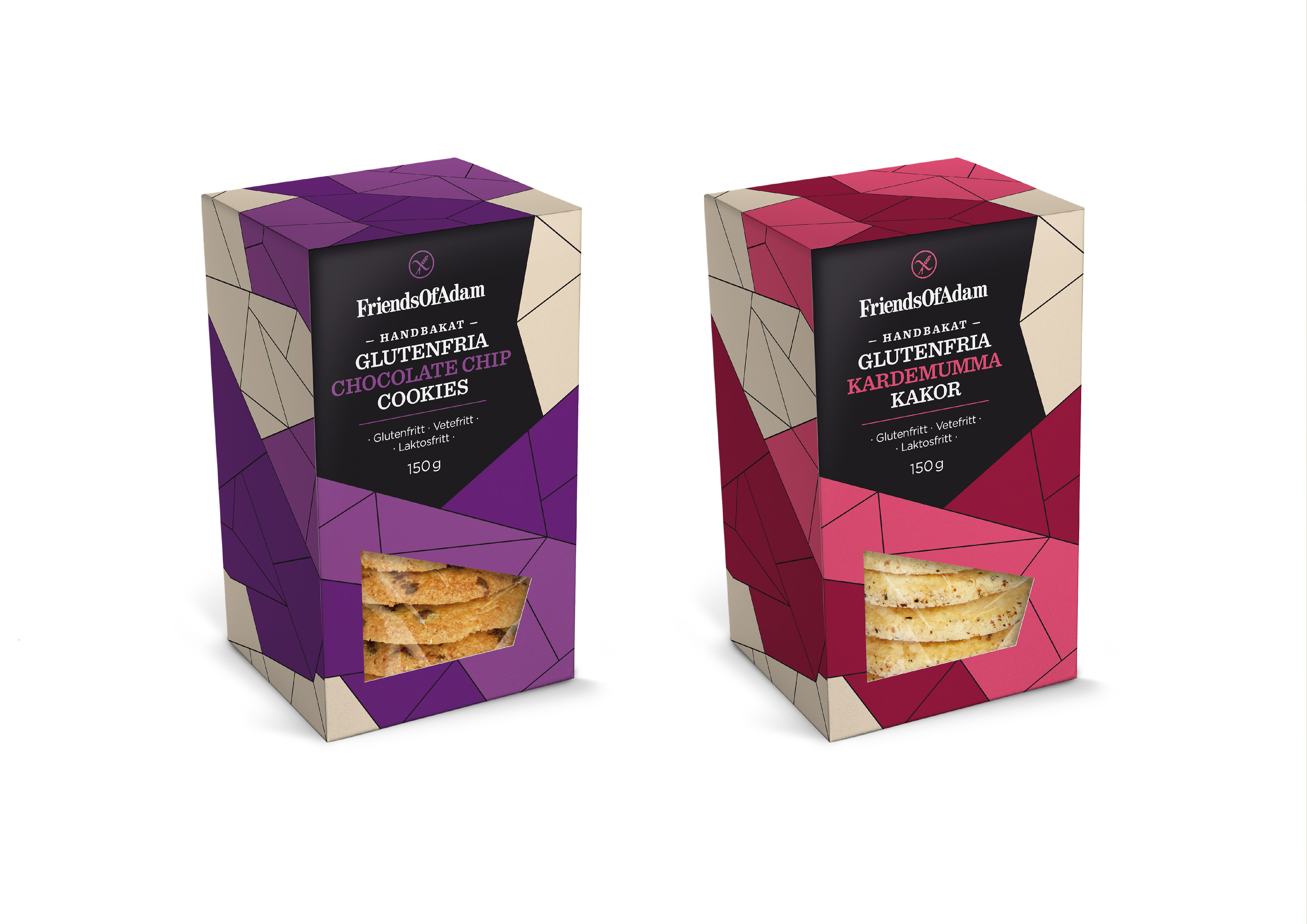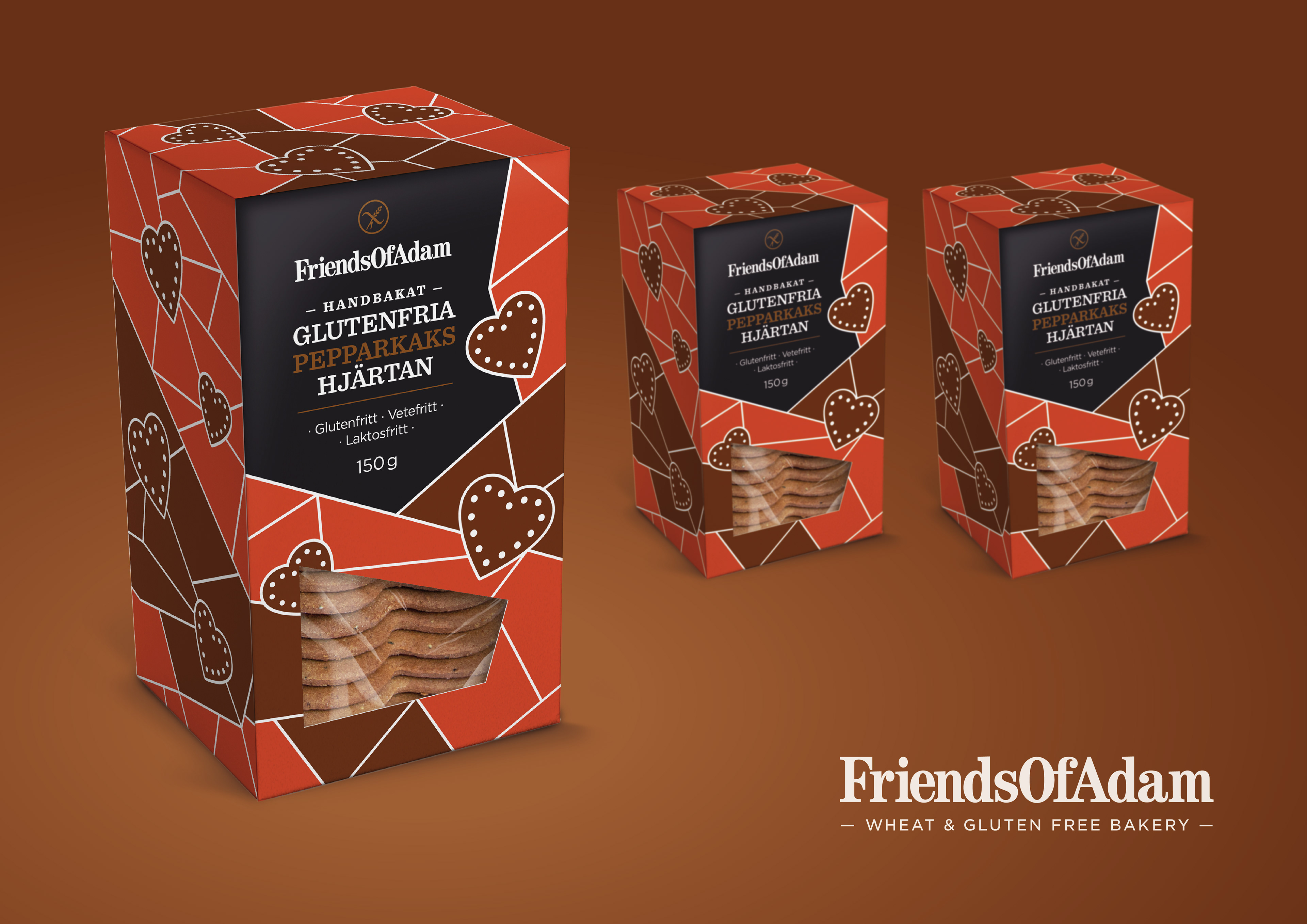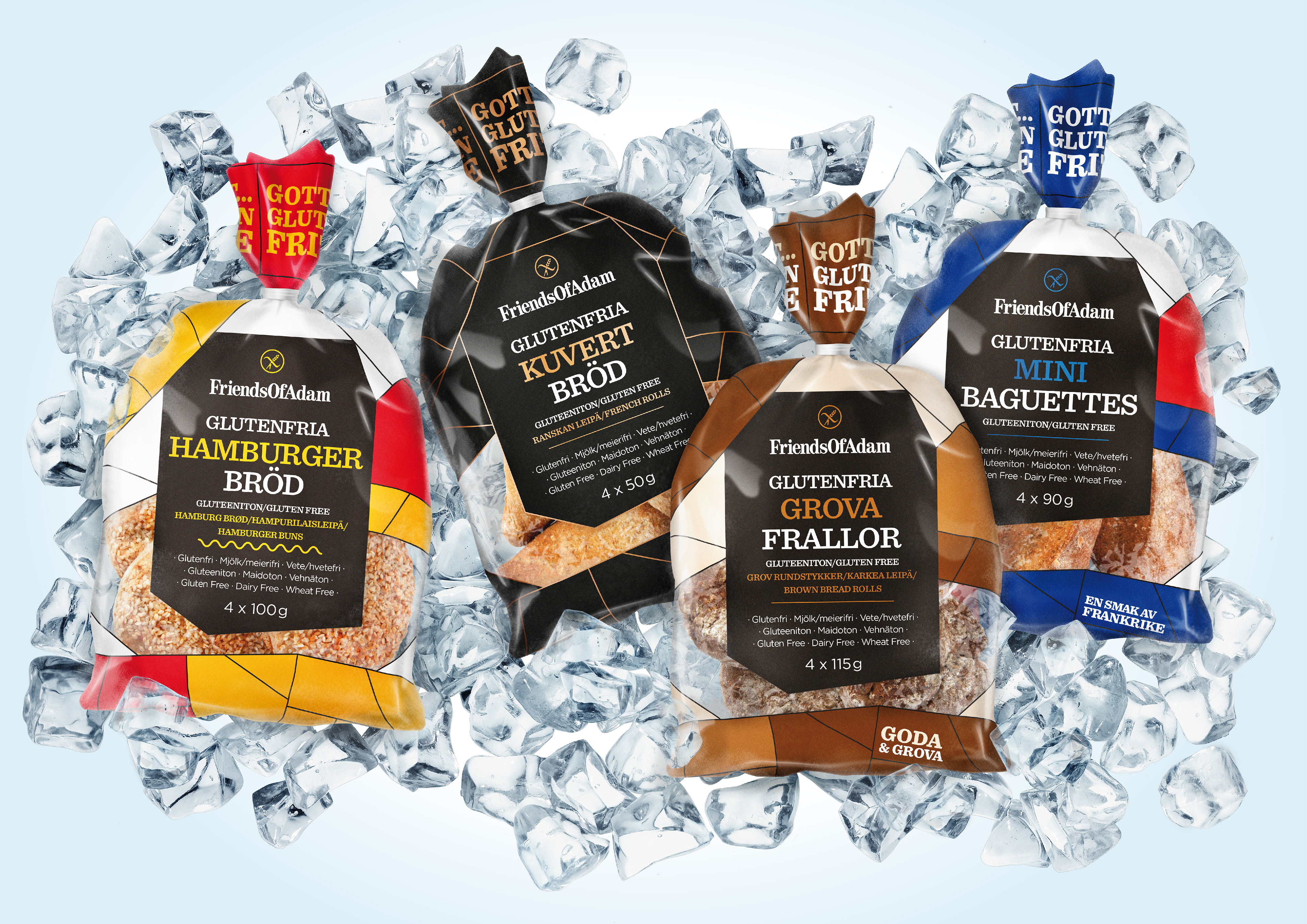 Background
Friends of Adam is an artisan bakery specialising in tasty gluten free produce for everyone to enjoy. Their packaging was lacking impact and needed a bit of oomph to give the range a clear identity on shelf.
The Idea
From the brief, it was clear that Freinds of Adam wanted to highlight their local roots on Stockholm's trendy Hornstulls Strand, and so graphics were introduced to the range, influenced by a mosaic pattern found in the street art surrounding the bakery.
The Result
The graphic pattern added a dynamic and organic identity where the bold use of colour and shape added flavour to these tasty products. A restructuring of the product information with 'gluten free' incorporated in the product name, added clarity to the range. The introduction of cartons meant that produce could be distributed safely and the die-cut window allowed consumers to see the hand-packaged product within. The jigsaw-like structure of the cartons opened up an avenue for adding playful 'tags' to back of pack for personal messages from the bakery.
The success of the initial design of Friends of Adam's range of crispbreads, lead to the design being implemented across all produce including biscuits, muffins, fresh breads and frozen baguettes, as well as corporate material such as flyers, banners and displays.
The design received a Red Dot Award in 2013.